13th Annual Petaluma Turkey Trot & Food Drive!

Thanksgiving Day – Thursday, November 28, 2019 – Start Time: 8:30 AM
Don't forget to bring your canned foods for the donation!
Start / Finish Location: Ellis Creek, Petaluma
Trot Info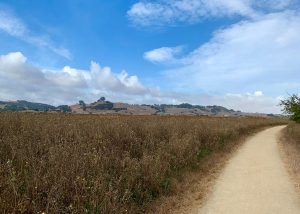 The 13th Annual Petaluma Turkey Trot is scheduled for Thanksgiving morning, the run starts at 8:30 am, arrive at 8 am for check in. It's healthy, social, and fun! Featuring no fees, minimal registration, and zero waste.
Runners, trotters, and walkers of all ages are welcome. Warm up to music at 8:15 am. Feel free to come in turkey-wear! The Petaluma High School Lacrosse Teams will be on the trail to point the way!
Food Drive
We welcome your cans, pasta and cereal as a donation to the ​Redwood Empire Food Bank​ – the largest provider of food to people in need in Sonoma County.
Most Needed Donations:
Money! Donate online when registering for the event, or bring a check made out to Redwood Empire Food Bank or by credit card at the Purple Tent before the Trot starts.
Bring a Bag of Groceries per suggestion Item list above: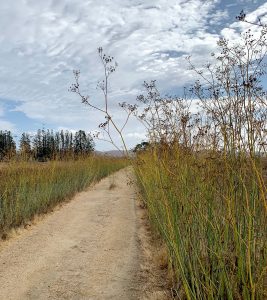 ● Canned Tuna and Chicken
● Beans and Rice
● Canned Soups
● Canned Fruits
● Boxed and Canned Juices
● Peanut Butter
● Pasta
● Canned Stews
● Canned Vegetables
● Breakfast Cereal
(Please no homemade foods or glass).
Trot History
Our partners are AQUS Community, Petaluma High School Lacrosse and the City of Petaluma.
We have grown and therefore needed to relocate with more space: The Turkey Trot is now located on the amazing trails that wind through Ellis Creek Water Recycling Facility.
The trot started 13 years ago when founder Mary Dooley was looking for a community run to participate in on Thanksgiving morning. Since no such run was to be found, there was only one choice: start one and design a route that would excite and delight. She invited the whole community to trot around in nature and feel darn good about a calorie burn before the big feast. The Turkey Trot is not just a walk in the park (though walkers are welcome).
The first year a group of 20 runners came out, the next year 30, then 50 trotters. Last year we had 700 trotters!
Enjoy a 4.5 mile course through the trails at Ellis Creek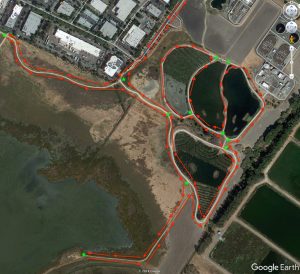 Rules of the Trot
Bring Canned Food!
Dogs on leach and pick up!
Stay on trails.
Keep to the right on trails.
Carry identification.Include any medical information.
Always stay alert and aware of what's going on around you.
Make way for faster Trotters.
Bring your own water bottle and water.
Do not litter.
Liability
You. It's just a group run. Be careful and help your fellow trotters.
Photos

We need your photos! Feel free to hang around after for some quick photos. Please take some of your own and send them to this site for next year. We want to post the Turkey Trot community to inspire more to come out.
Trot Organizer
MAD Architecture, Aqus Community, Petaluma High School Lacrosse
Many thanks to the City of Petaluma / Parks and Recreation Department, and our awesome volunteers.