14
th Annual Petaluma Turkey Trot IS VIRTUAL in 2020!!

ANY TIME any where
BETWEEN Thanksgiving Day and Sunday 11.28.2020
sign up here to register, donate, sponsor, and win raffle prizes!
Trot Info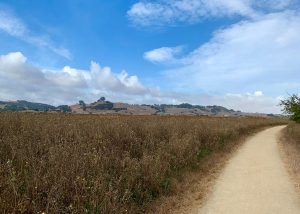 The 14th Annual Petaluma Virtual Turkey Trot is healthy, family friendly, and fun! No fee, quick registration, photo shares and chance for prizes. We can't all be together this year, but that does not stop us from being outside trotting wherever we are.
All DONATIONS go directly to redwood empire food bank: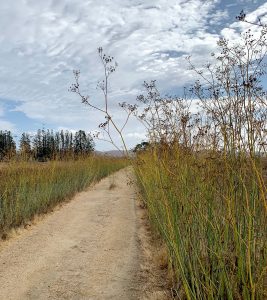 We are asking you to make a cash donation to the Redwood Empire Food Bank with a simple click during registration. As little as $10 per registration gets a raffle ticket for prizes like $50 for Brewsters Beer Garden, Lagunitas Swag and more!
Click here to see how your donation helps

Trot History
Our partners are AQUS Community, and the City of Petaluma.
The trot started 14 years ago when founder Mary Dooley was looking for a community run to participate in on Thanksgiving morning. Since no such run was to be found, there was only one choice: start one and design a route that would excite and delight. She invited the whole community to trot around in nature and feel darn good about a calorie burn before the big feast. The Turkey Trot is not just a walk in the park (though walkers are welcome).
The first year a group of 20 runners came out, the next year 30, then 50 trotters. Last year we had 1000 trotters!
feel free to trot last year's 4.5 mile course through the trails at Ellis Creek: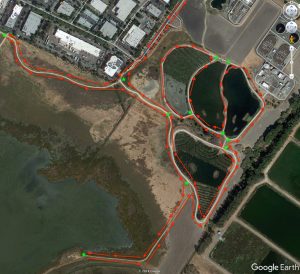 Rules of the Trot
Wear a mask even out on the trail or have them handy when you see someone approaching or ahead.
Dogs on leash and pick up!
Stay on trails.
Keep to the right on trails.
Carry identification/Include any medical information.
Always stay alert and aware of what's going on around you.
Make way for faster Trotters.
Bring your own water bottle and water.
Do not litter.
Follow traffic signals and street signs.
Liability
You. It's just a group run. Be careful and help your fellow trotters. And of course you signed the waiver or you wouldn't be doing the Petaluma Turkey Trot.
Join our Turkey Shoot 1,2,3!

1) Take a photo of a wild turkey, a turkey costume, or the turkey on the dining table.
2) Email your Turkey shots to parksnrec@cityofpetaluma.org or FB and IG with @PetalumaParksandRec
3) Share your stats – distance and location and times with a post trot shot @PetalumaParksandRec
Trot Organizers
MAD Architecture, Aqus Community, City of Petaluma/ Parks and Recreation.
Many thanks to our awesome sponsors.